"You need an Altitude Adjustment"
Stand taller to elevate your observing.
See customer photo and comment.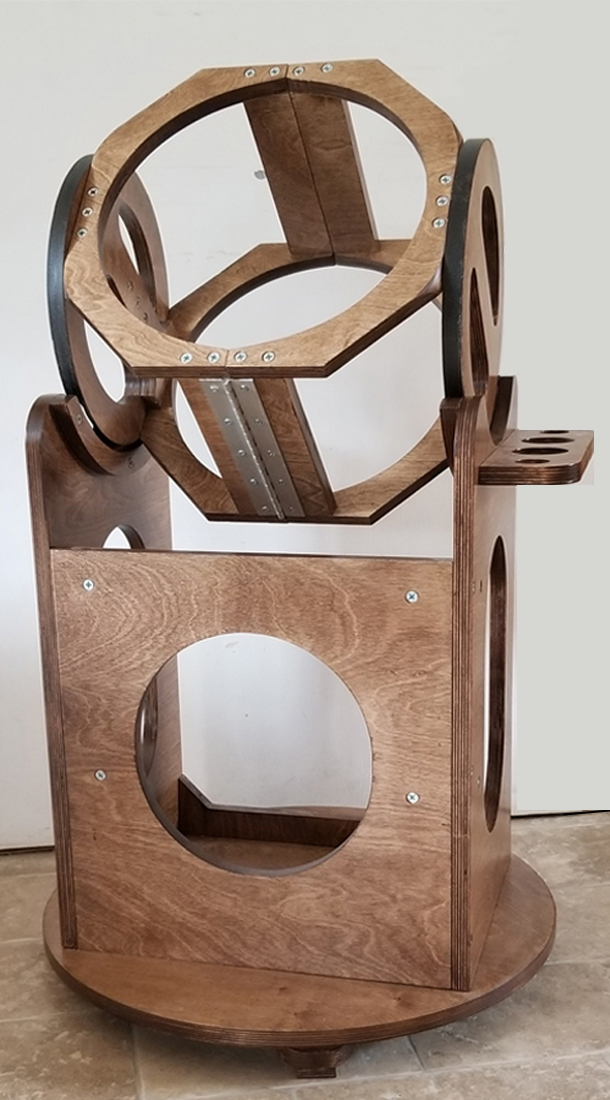 About Our Dobsonian Mounts
Standard Mounts
Custom Solid Mounts
Custom Collapsible Mounts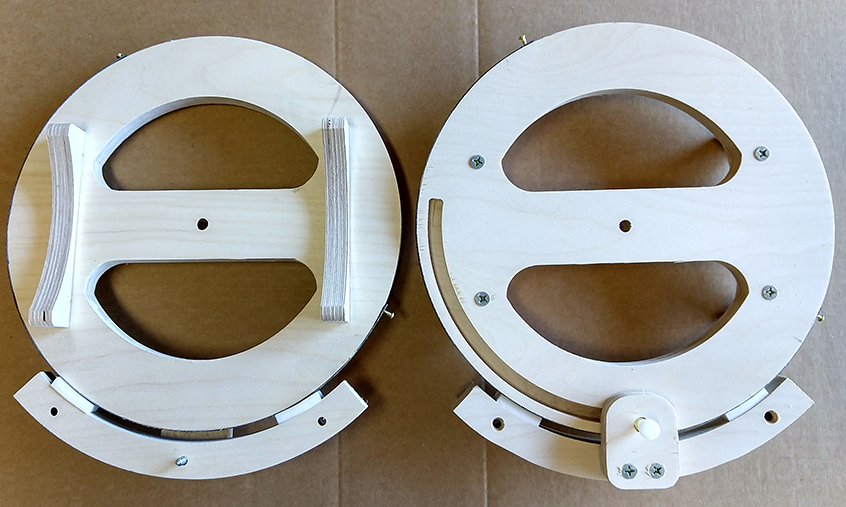 Tunable Altitude Bearings
Secure your telescope with adjustable motion control.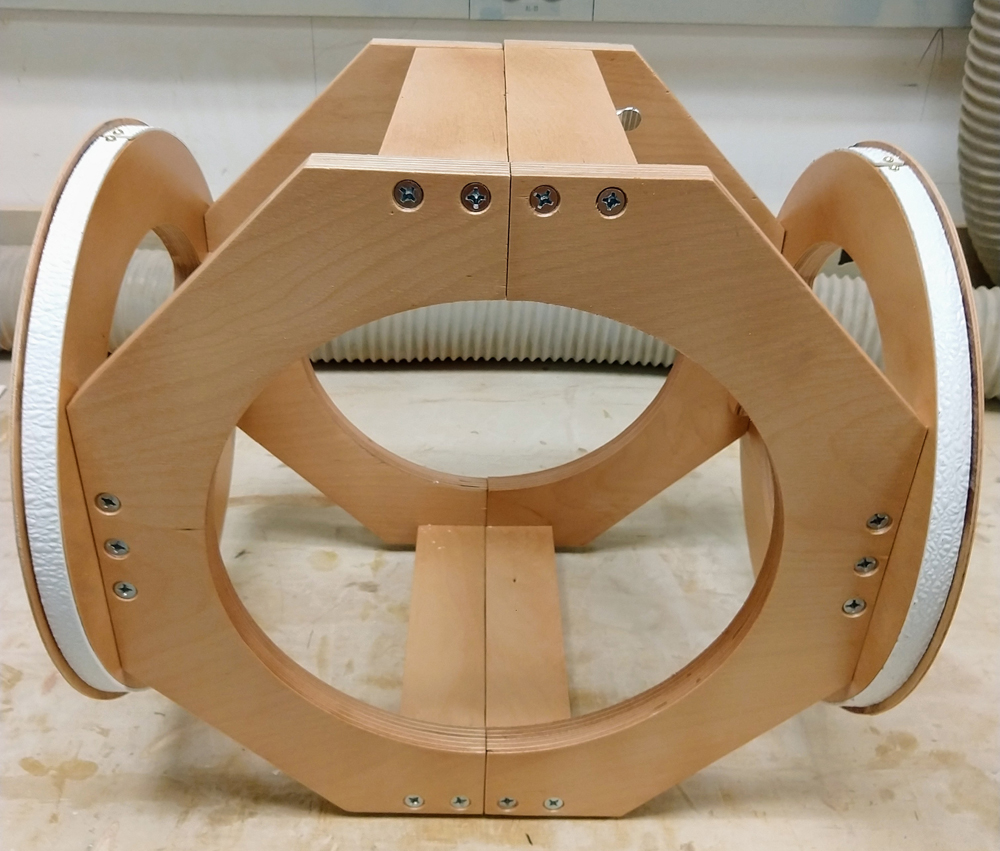 Custom Clamshell Rings for Dobs or EQ Mounts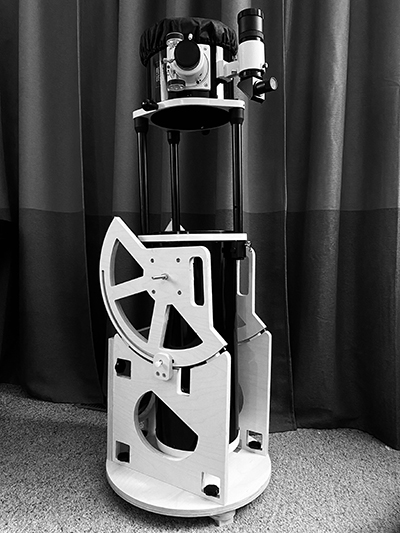 Philippe sent a photo of his 10" SkyWatcher Dob in its new "Singluarity Collapse Series" Custom Collapsible Mount immediately after receipt and testing the bearing position. Think he's happy?



"Its beautiful! It works! It fits! It's perfect!"

.- PG (4/3/21)
Have a GSO, Apertura, Skywatcher telescope but no mount? Look no further!
GSO/Apertura replacement solid mount.
"Perfect
SkyWatcher mount
upgrade. Thank you!"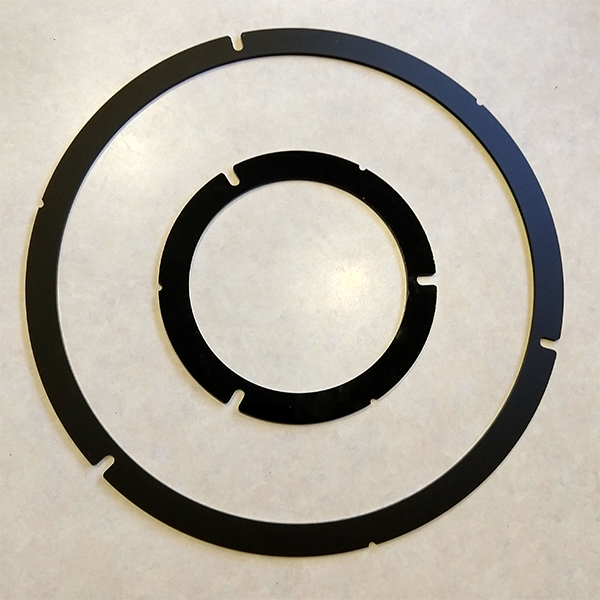 Mirror Masks
Sharpen detail in your eyepiece.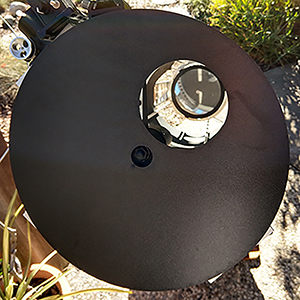 Aperture Masks
For sharper planetary and double stars views.
Mirror Cells
Teflon And Bearing Laminate Materials